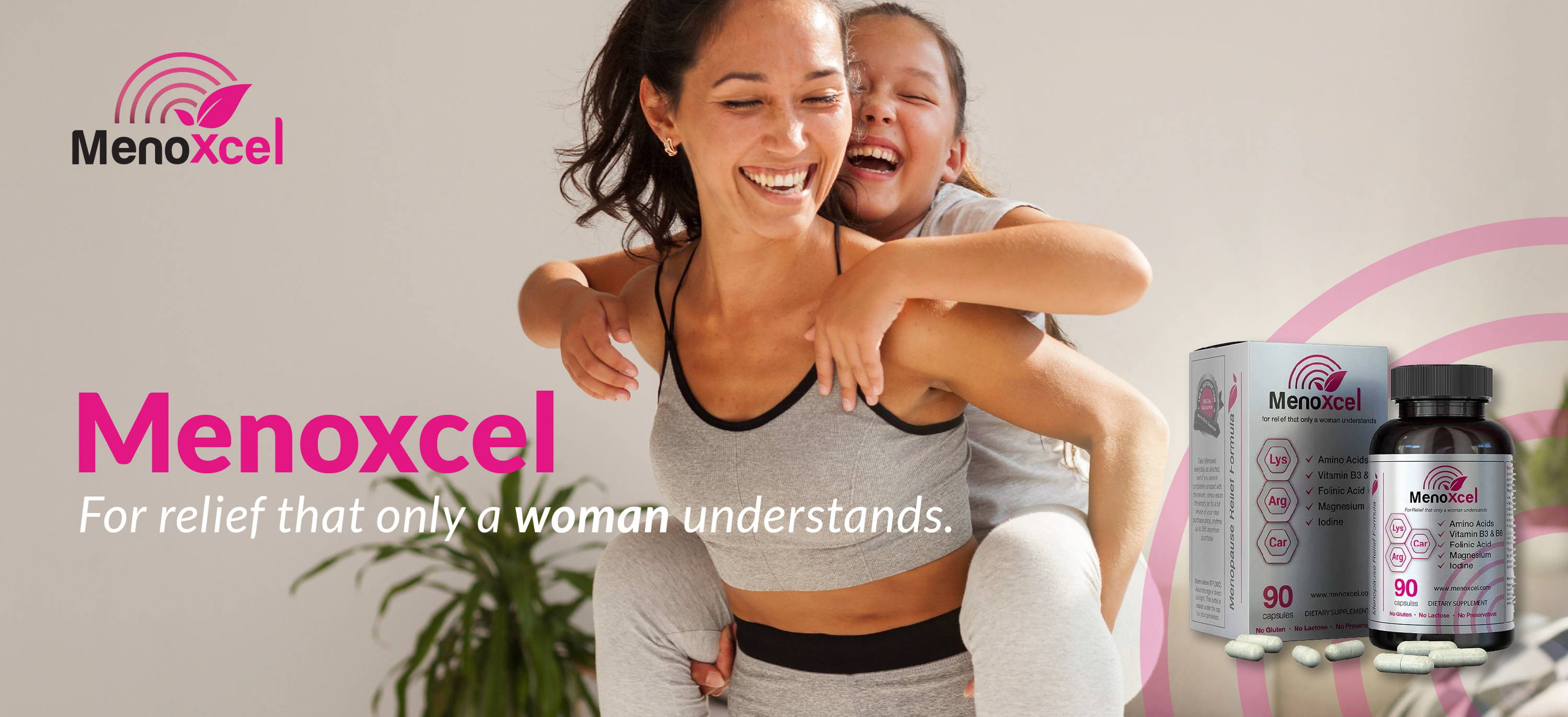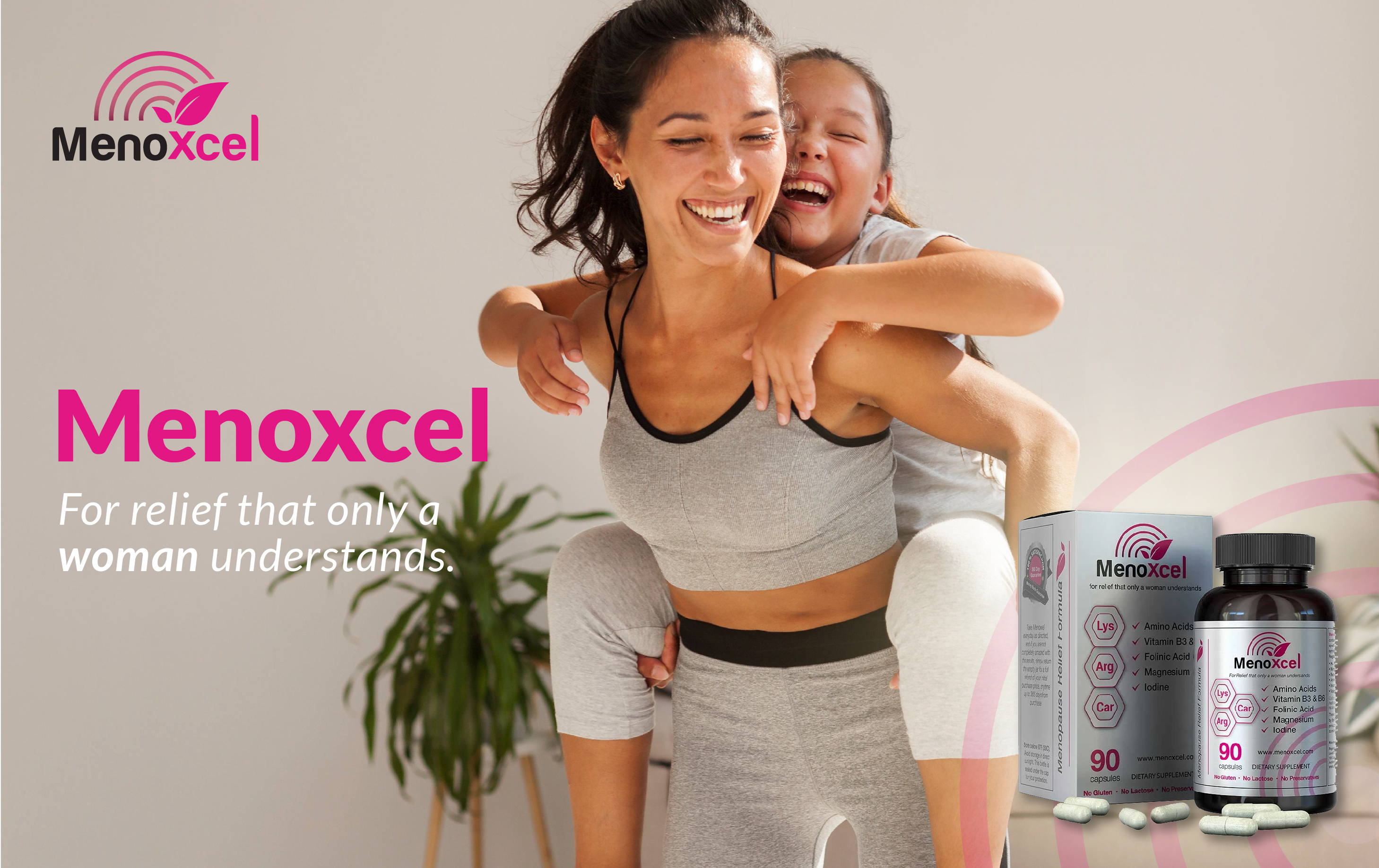 Regular use may assist in relieving:
Redness of the face, chest and neck
Improve cognitive function
Menoxcel is a natural supplement containing a complex blend of amino acids, vitamins, magnesium and iodine. All are ingredients proven to lessen the severity of the symptoms of Menopause.
Each capsule contains the clinically proven quantity of these vitamins, minerals and plant extracts and as little as 2 capsules a day will take away the most common symptoms of Menopause including hot sweats, hot flashes, night sweats, anxiety and insomnia. Build your immune system and balance hormones and mood swings.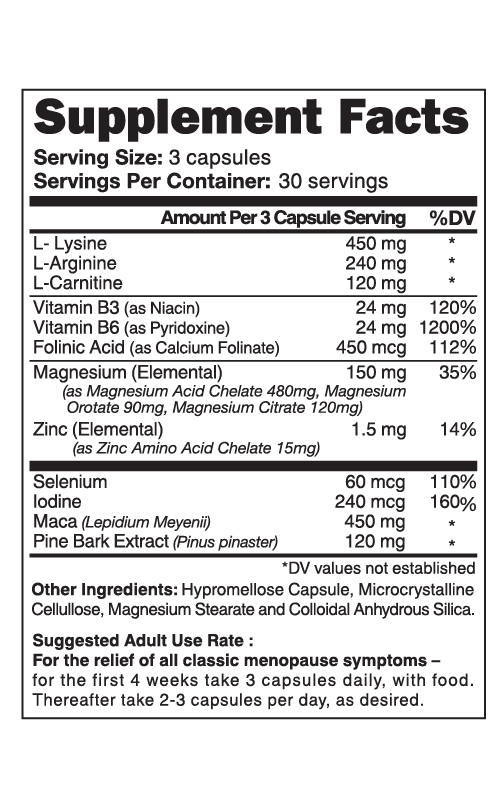 For the first 4 weeks, take 3 capsules daily, with food. Thereafter, take 2-3 capsules per day, as desired.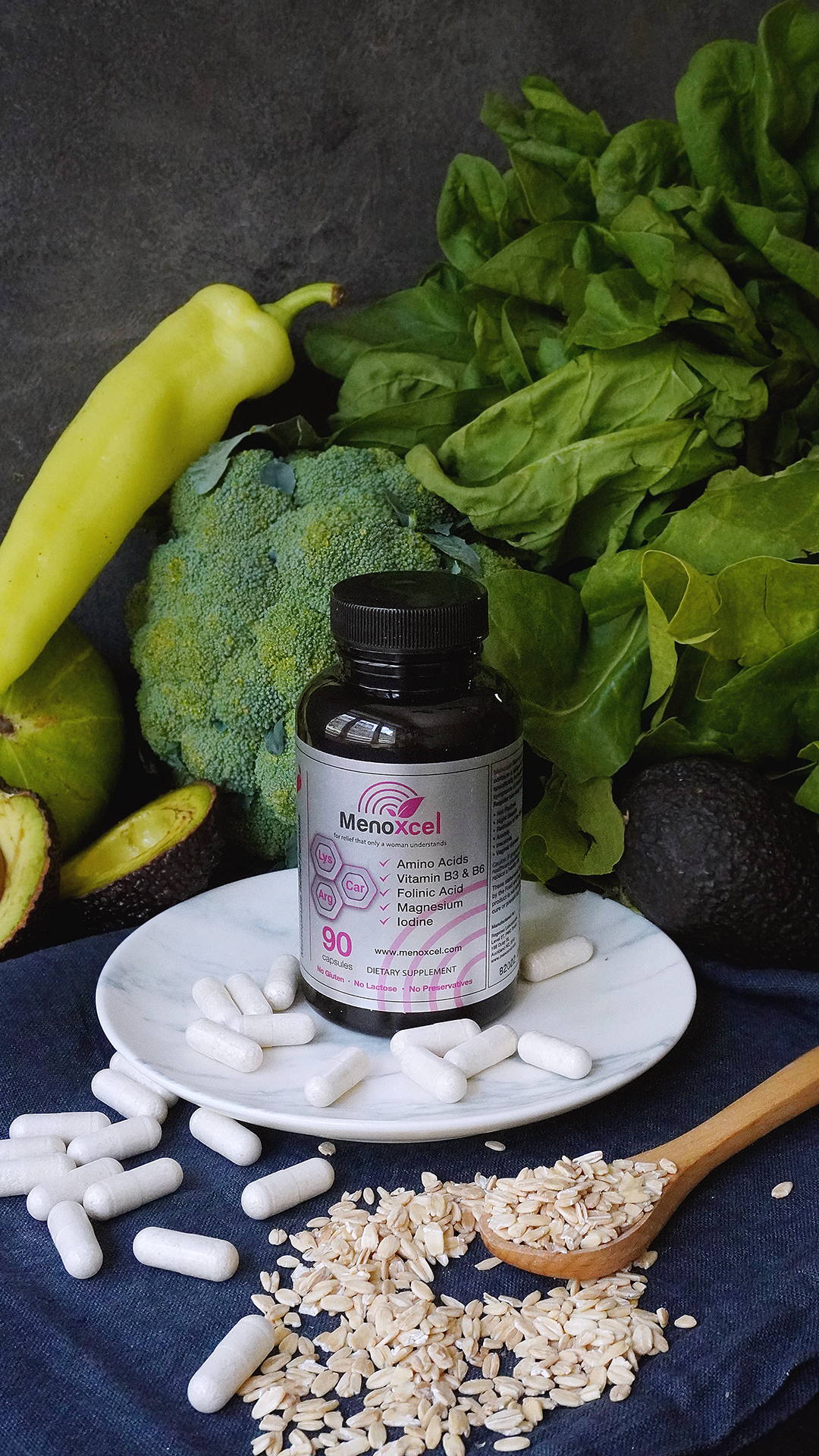 complex mix of amino acids and essential B group vitamins, Menoxcel encourages new cells to balance hormones, increase production of collagen and elastin in the skin while promoting calcium absorption, repairing damaged cells and reducing hot flashes.
Vitamin B6 to regulates mood activity. The Vitamin B9 indirectly facilitates the synthesis of chemicals that make you feel better. These chemicals boost mood, motivation and attention as well as regulate sleep patterns. They also participate in brain activity and is involved in regulating heart rate and blood pressure and some aspects of the immune system.
Menoxcel provides you with 400 mcg of Folinic Acid (Vitamin B9) which studies have found may assist with anxiety and mood swings
Iodine is necessary to produce thyroid hormones. These hormones control the body's metabolism and many other important functions.
Magnesium is involved in hundreds of biochemical reactions in your body. During menopause, it's necessary for keeping your bones strong. Magnesium may also reduce unwanted side effects of menopause, such as insomnia and depression.
Menopause symptoms are the result of imbalances within the body. Menoxcel works on the underlying cause of menopause symptoms by bringing the natural amino acids, vitamins & minerals into balance.
While many supplements contain generic herbal ingredients, Menoxcel contains the very best quality amino acids, essentials B group vitamins, pure plant extracts and minerals, in a proprietary manufacturing process that improves uptake of these elements into the body. Although all of the ingredients are essential, as they are designed to work harmoniously to restore your bodies balance, some of the most critical elements in Menoxcel are the 3 amino acids (L-Lysine, L-Arginine and L-Carnitine) along with the Iodine and Vitamins B6 & B9.
But it should be noted that Menoxcel is not a quick fix overnight sensation that takes away all your symptoms in 24 hours. It is a balanced supplement, when taken consistently, will return your body to normal function and relieve you of the symptoms of Menopause, so you can enjoy this natural part of life.
Guaranteed quality or your money back in full

Cutting edge products you can trust

Real products & real people with service that will astound you